"I attended the Cars of Summer Show for only a few hours on Friday with my 7 year old son and while the show was still ramping up for the weekend, I did hear that overall the numbers of cars and attendees was very good for their first show. Their attention to detail of offering family activities was a big plus and a change from the previous promoter. The show offered a very nice combination of cars, food, music and family activities.  There was even a misting tent to help give you some relief from the hot sun! Could there be room for improvement, sure as there always is with events this large but for the amount of time they had to organize it all it I would call it a huge success! If this atmosphere stays consistent year in and year out then the amount of cars and size of the crowds will only increase. Time will tell but hats off the Cars of Summers Crew on their first great car show for the City of Worcester! See you next year! 
** JFedman **  2013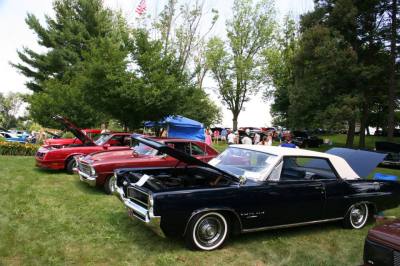 "Inaugural CARS OF SUMMER EVENT is being held at Green Hill Park.
I really think this new organization has brought a genuine respect for the city,  the neighborhood, and the park. The quality of cars, food vendors, and staff has surpassed expectations. Great job promoters!!!!" ** Craig P. **  2013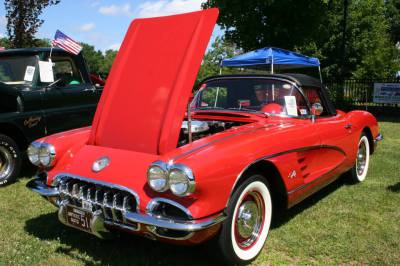 "Spent the day at the show. The weather was spectacular a bit on the hot side. It's well organized and very family oriented. Spectator traffic was light but it was the holiday. We're going back to tomorrow and look forward to another fun day."  ** Bill S. ** 2013
 
"I've been going to Green Hill since 1991 today was the best time in 10 years."  ** Frank I. **  2013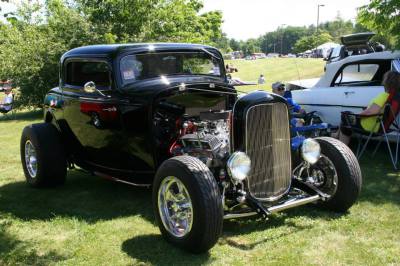 "Hello Folks, We want to express our gratitude for allowing us to be part of the Cars of Summer Show last weekend. Every one of the staff that we interacted with was pleasant and helpful. We truly believe the organization and environment was exceptional and a tribute to your fine work. We are convinced that this show should be a permanent part of Worcester Summer activities. We shall remain committed to that Goal. I know the Vietnam Veterans were appreciative of our presence." Sincerely, Bill and Patrick Shea  2013
 
"This is such a nice place to enjoy the kids clean fun, no loud noise.
Next year will be BIGGER and BETTER and don't forget it is only the 1st year!
People around us also commented this was better than the other one!!
We think the other one was a little too wild. So good-bye old and HELLO new!
** Deb C. **  2013
 
"Great show...peaceful and quiet...No headaches!!!  Hope next year takes off and gets bigger... Only complaints we heard were from the vendors who thought the turnout would be huge.  Oh well, can't please everyone...Kid and Rottweiler friendly....Definitely be back in 2014" ** Rita L. **  2013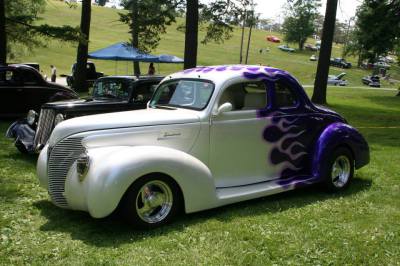 "I have attended every car show at Greenhill Park since they started. This show reminded me of the first show ever held there. Back to the basics. Classic cars and good friends. Gary, Marissa and the crew did a fantastic job!
Glad to hear the plan is to continue next year. The show will grow, just like the original show grew until the format was changed by the other promoter.
Word will spread to the other areas of New England. I have attended shows all over the Northeast and Green Hill Park is the best venue around to view classic cars. See you guys next year!" ** Jpstingray **  2013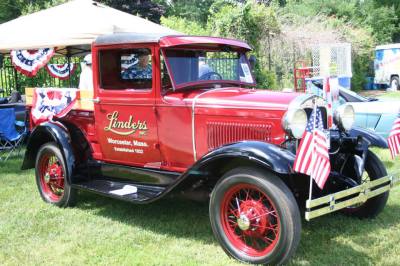 "After seeing photos from both, I'm glad I chose the show with grassy fields and puffy white clouds instead of pavement and billowing clouds of exhaust and rubber particles. ** Heather-Lyn H. **  2013
 
"I think the show was great. We brought our two kids and had a nice time.
I think the only thing that kept people away was the ridiculous HEAT, just bad luck on that count. We will definitely go next year, provided there's some cloud cover!"  ** Kfitz ** 2013
 
"Is it 2014 yet? Great Job. Thank you to all that came."  ** Dominic M. ** 2013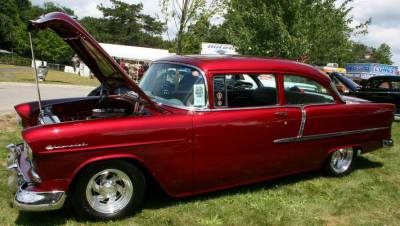 Just a good ole car show - no frills - no burnouts, no obnoxious music,
no *tuners*, no babes in bikinis, no celebrities. For 20 something years,
I have not gone to Green Hill...kudos to the organizers - nothing but vintage sweet, American made sheet with a little bit o' muscle. My favorite..the 58(?) red Chrysler out of Shrewsbury ! The charcoal Hudson in the shade on the hill was a very pretty piece. The(Stanley?)steamer was also a relic to behold.
I'll be back next year. ** P_S_N **  2013
 
"Awesome event. I really got an appreciation of the beautiful cars that I checked out. I know understand why you guys love these cars. I was amazed by how detailed and amazing they are." ** Rich M. ** 2013
 
I had a friend who went to this show. He said the cars were GREAT, but the crowd was very small. Hopefully, everyone will give the people who put this show together a chance again next year to get more people to show up. I give the organizers a lot of credit for putting this together and doing it right. Now, they just need to figure out how to get a crowd there. Perhaps next year the T&G will give the Worcester show the publicity it deserves. We do not to read all those stories about The Other Car Show that left Worcester ** Say It Like It Is ** 2013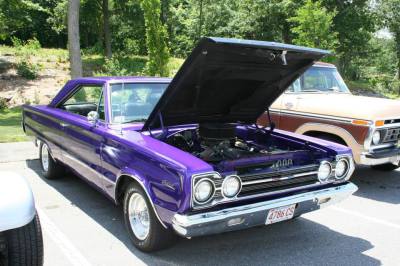 "Ok, the cars of summer was the best show ever. People and friends bring your cars back next year, ok, it's a lot of fun. I had fun looking at all the cars there this weekend." ** Jake C. ** 2013
 
"Here is my take of the 1 car show and one non car show of the weekend.  I spent 2 days at Greenhill park. Granted it was smaller then the Summer Nationals but this is the first year for The Cars of Summer show. I had a good time at the park a mixture of all types of cars. This was strictly what it was a car show, and it was a good one. If you want to see nice cars go to the CARS OF SUMMER." ** Leinc ** 2013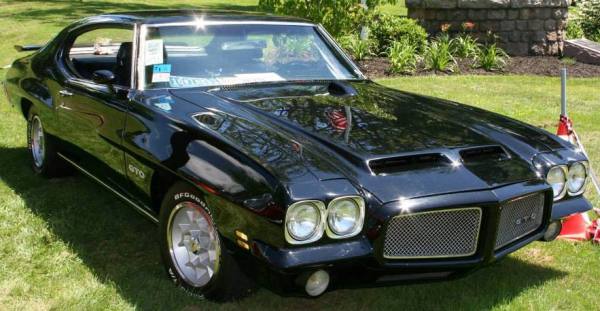 "Great Show! Lots of stuff for the kids (especially the auto trivia) Hope it's bigger next year. We will be here." ** The Lento Family ** 2013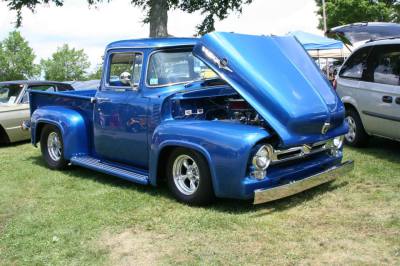 "Kudos to the staff - Great job in such a short amount of time! We heard many positive comments - most often: peaceful, relaxing, and organized. The few loud cars stood out and some people said "I thought no open headers" Trash cans could be more numerous/visible. Staff were super to work with. Port-a-potties were clean, well placed, and here on time! Music was great! Misting tent was a wonderful idea! Did not miss: open headers, burnout smoke and noise, Hell's Angels,  rice rockets, Dyno, or Helicopters overhead. Hopefully more automotive vendors will do the show next year. Maybe try some radio controlled cars or slot car racing for kids to try. Clowns with face painting should've been in kid zone so they could paint faces after bouncy houses. All in all a great CAR show! Thanks for stepping in and we KNOW it'll continue for years to come and just get bigger and better! ** Ken & Sue J. ** 2013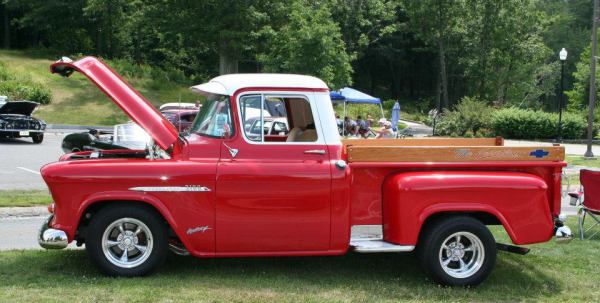 "GREAT JOB! Hope you'll repeat next year." ** Roger P. **  2013
 
"I think the lack of burnouts kept the crap cars away that nobody cares about....and made it a good show." ** Nick M. ** 2013
 
"Thank you Dave, Gary, and all of the others that worked hard all weekend to carry on the tradition of the July 4th show. I heard many positive comments while we were there, and we will be back!" ** Kent ** 2013
 

"What a great car show at Green Hill park!" ** Q ** 2013
 
 "It was a REAL car show directed towards families who love Real Hot Rods and not a bunch of kids with jacks and spare tires to burn them up and just stink up the whole park. There wasn't one single fight or arrest." ** Gene56 ** 2013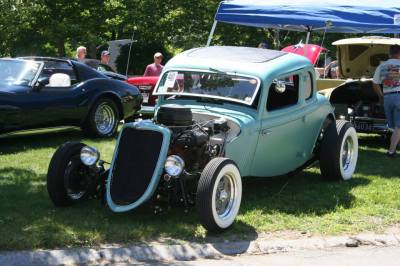 "This is a win for the residents of Worcester and the growing improved image of the community." ** doodette46 ** 2013
 
"This is the best thing that could've happened. Now the show in Worcester is an actual classic car show and not a bunch of morons spinning the tires off their busted up 2001 Honda Civics. It's about time something in Worcester puts quality and standards above profit. The new Worcester show is magnificent and is finally a family-friendly affair that is once again about the cars. You can walk around and not fear for your kid's lives and you don't see punks slashing tires, keying cars, or tagging them with spray paint." ** Bowenhardcase **  2013
 
"My hat off to a very descent car show at Greenhill....thanks for getting rid of the noise." ** Chopper ** 2013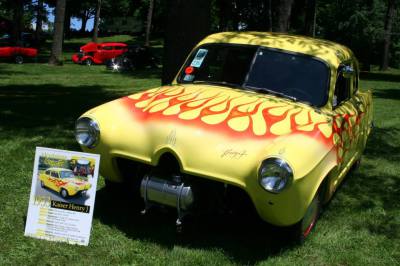 "It is encouraging to see the city move in a progressive manner in this instance.  Moving away from semi naked women-color wearing gangs, the need for a police detail cop every 10 feet, loud noise, etc. is a plus. Kudos to all that hastened the change." ** Pearl25 ** 2013
 
"I'm looking forward of going to the show. I was tired of going to the Summer Nationals and seeing newer vehicles and smelling burning tires. When I go to a car show it's to see older, refurbished cars that people put time and care into and it's nice to walk around and talk to people about the vehicles and show off your own.  I'll be there with my own 78 corvette as well. ** Anonymous ** 2013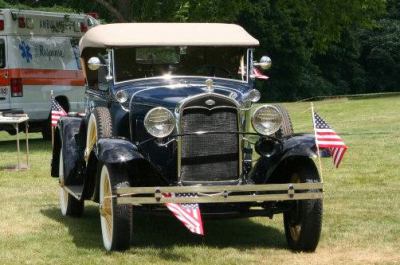 "Good luck to all with this and don't listen to those who say it won't work. I remember the first nationals at the park in 1994 with less than 300 entries. Thank you all for returning to the roots of what a show should be and keeping the venue here for all to enjoy." ** Riverplans **  2013
 
"You guys put on an awesome show. A BIG THANK YOU!!! " ** Bill and Deb C. ** 2013
 
"Ravin' Blue would like to thank Cars of Summer for letting us be a part of your
entertainment lineup. The event staff and the sound company did an awesome job, making for a truly great day!!" ** George C ** 2013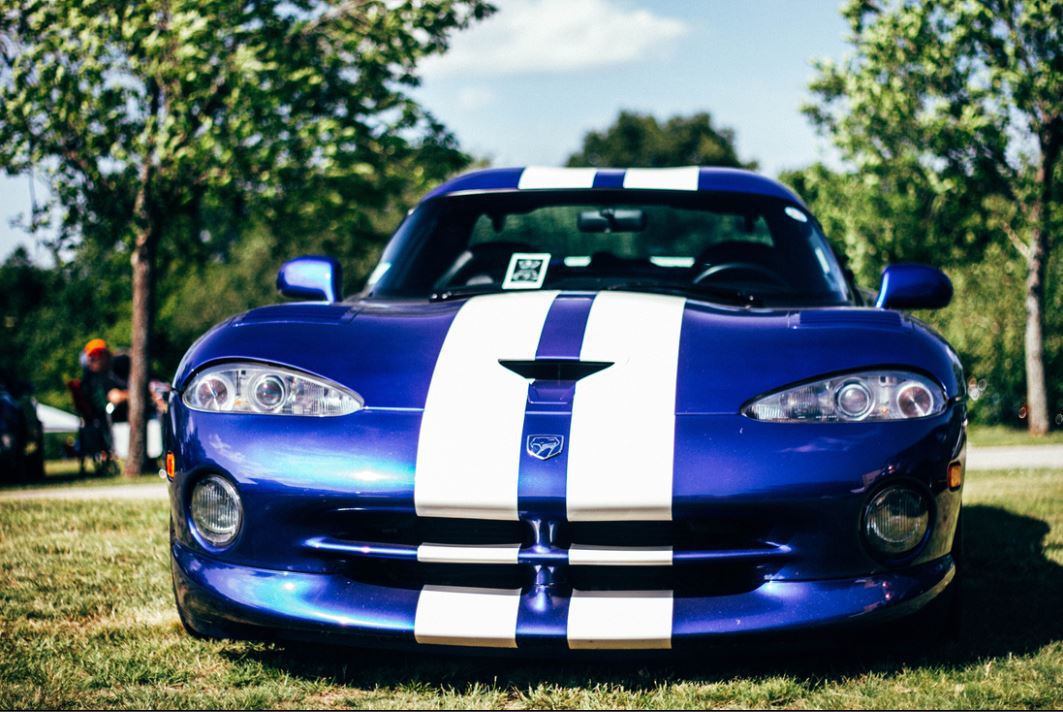 "Really enjoyed the show this year. Thank you for brining the family aspect back to the car show. My family visited it for the first time in 10 years this  year.
Had a great time. Only complaint was the heat, but you can't control that.
** Bob B ** 2013
 
"Very proud to have been a part of the first Cars of Summer Car Show. You guys worked very hard to put on an awesome show." ** The Dogfather ** 2013
 
It is pleasant to see that greed is being replaced at Green Hill with good honest family fun and real cars with respectable people at the wheel. Thanks Brooks!"
** Old Man ** 2013
 
"I love it. Not as many cars as the previous show here, but it WILL grow!
Nice family atmosphere. I'm here as a spectator this year, but will be back with my car next year. God bless!" ** unknown - comment card ** 2013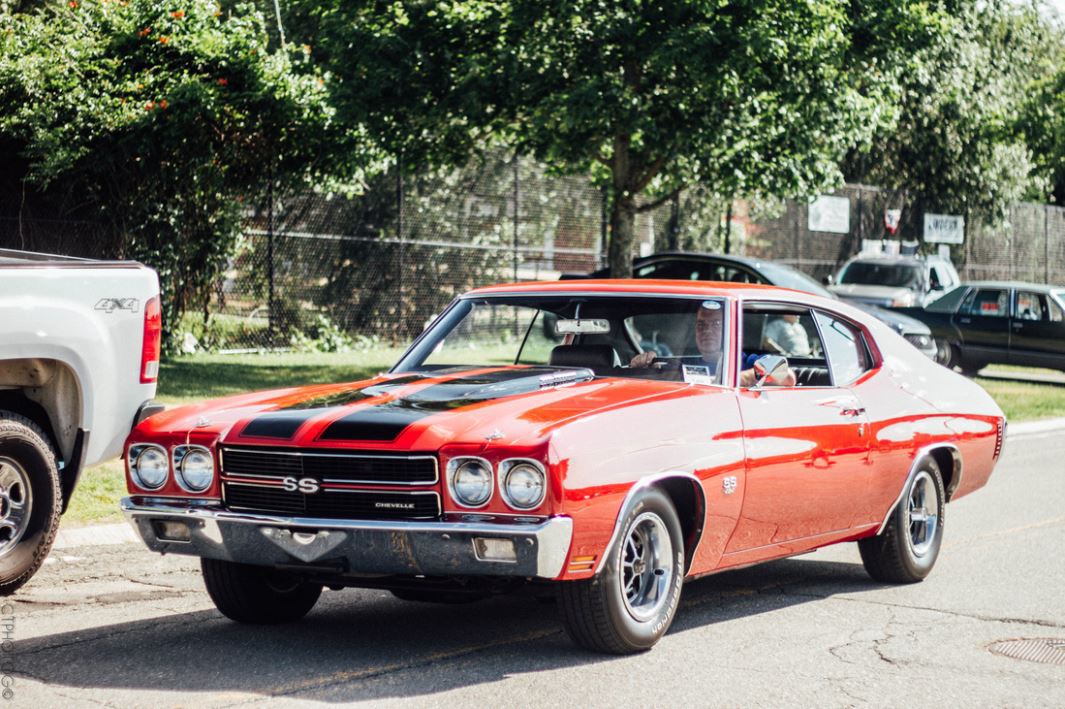 "Positives: Year Cut off restriction & Spotless clean toilets"
** unknown - comment card ** 2013
 
"Great show! We need an auto auction during the winter months"
** unknown - comment card ** 2013
 
"Great show!!! Glad to be supporting!!! Recommend adding a lot of vendors
** Bob S ** 2013
 
"Great show. Glad we came. Keep up the great work." ** unknown - comment card ** 2013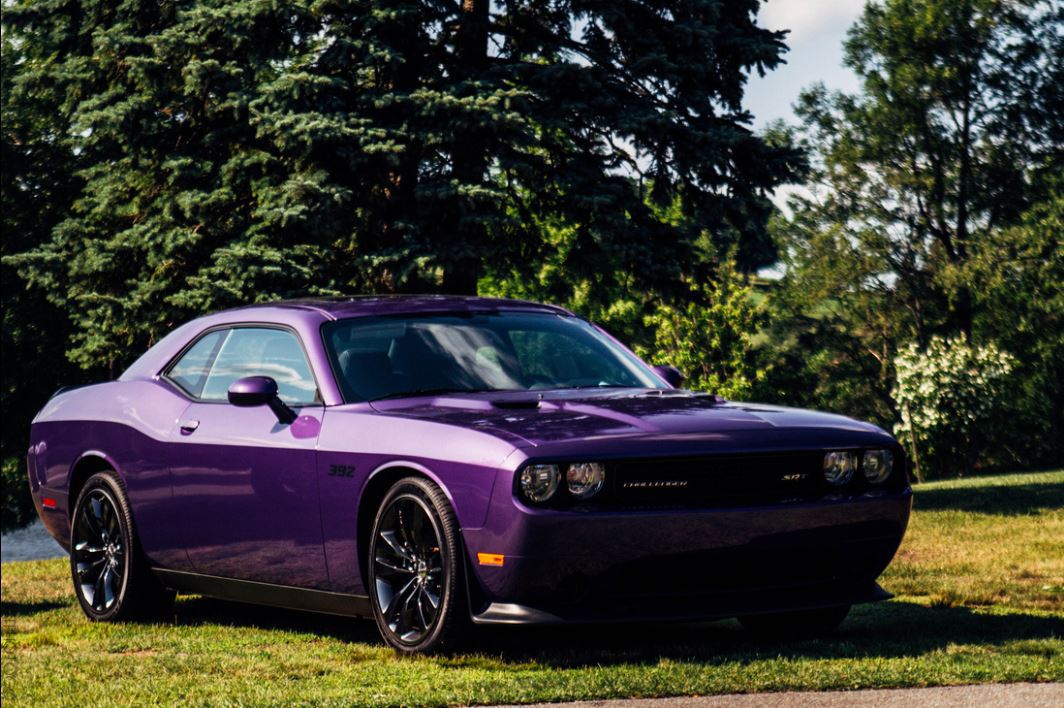 "I love the park. We need to get all the cars back."  ** Mike H ** 2013
 
"This is what we wanted - a CAR SHOW!"  ** unknown - comment card ** 2013
 
"Thanks for having the show. Love it!!! ** Ed & Nicole M ** 2013
 
"Great job. Way to go. Everything was wonderful. Thanks"
** unknown - comment card ** 2013
 
"Nice job for the first show. Nice also to see classics and antiques only. I'm sure you guys will work the bugs out and become a much more popular event. This show was really fun with a great and knowing crowd" ** unknown - comment card ** 2013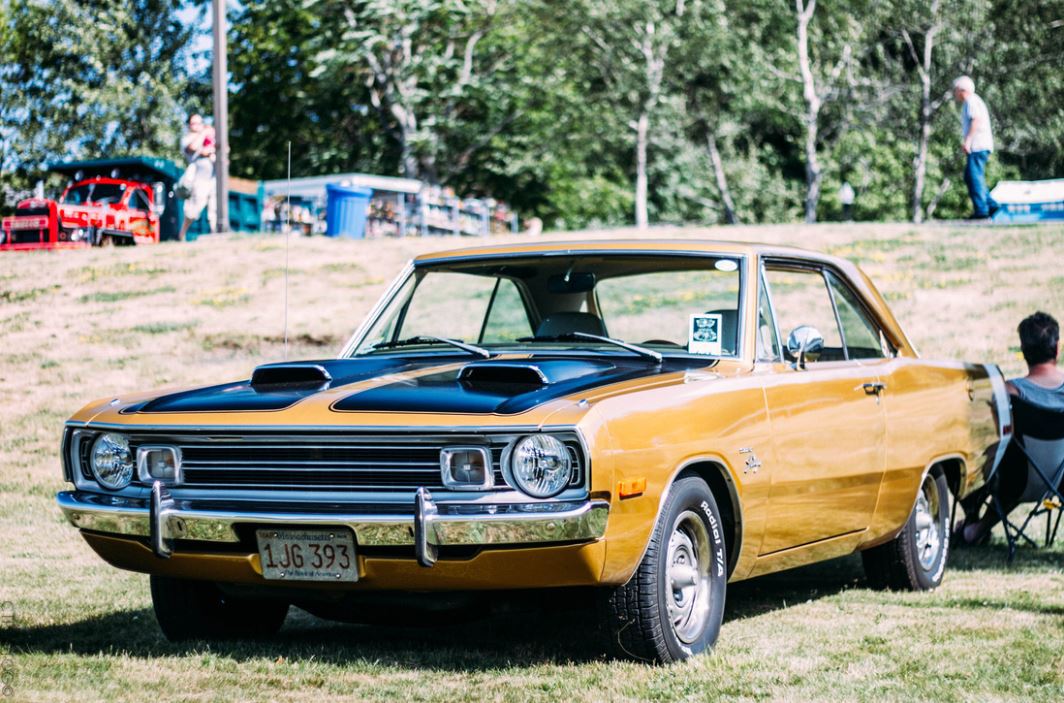 "Great show. Friday evening band - FOUR was worth the price of admission. Wish we could return tomorrow on today's pass." ** unknown - comment card ** 2013
 
"Recommend open headers, women's craft vendors, and adult scavenger hunt"
** unknown - comment card ** 2013
 
"Cars should have stats on them and little written history" ** unknown - comment card ** 2013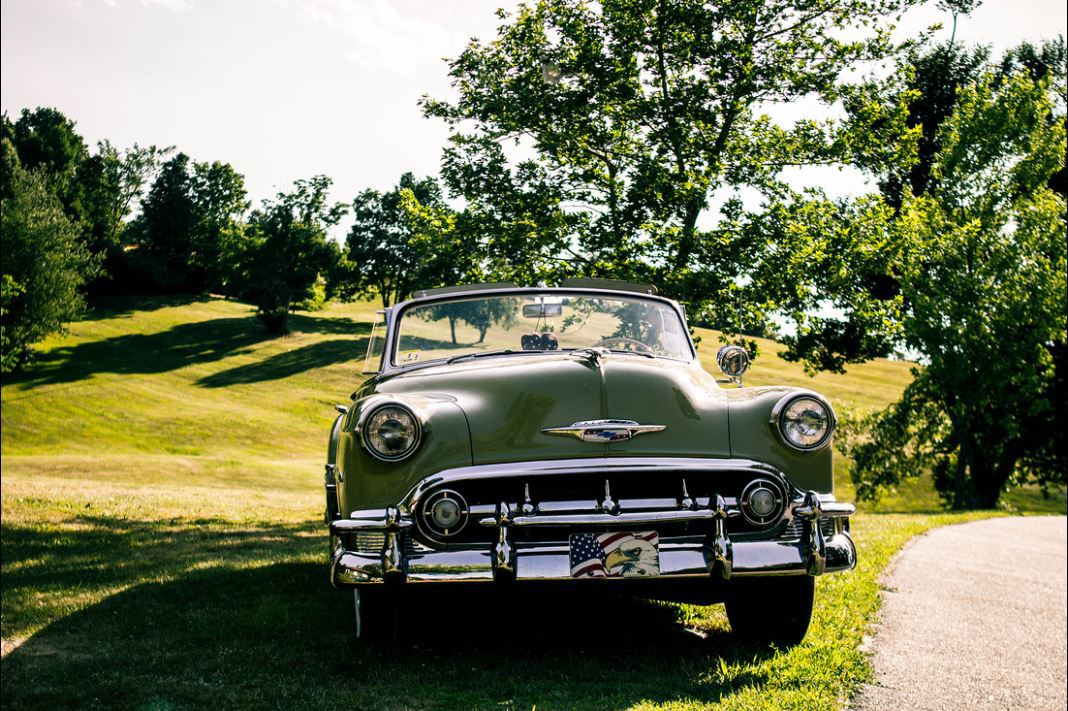 "Hands down. Great show" ** unknown - comment card ** 2013
 
"Great job! Hope you'll repeat next year." ** Roger P ** 2013
"Wonderful days. We will be back next year!" ** unknown -
comment card ** 2013
"Hands down. Great show" ** unknown - comment card ** 2013